venue RENTAL
your next event or special occasion.
Discover the ultimate venue experience at Redline Restorations, a historic industrial building located at 2475 Fairfield Ave, Bridgeport, CT, 06605. Step back in time to the early 1900s and immerse yourself in our customizable automotive-themed event space, perfect for special occasions of all kinds.

Choose from a variety of vintage vehicle displays to create the perfect atmosphere for your event.

Entertain guests of all ages with our three racing simulator rooms, and enjoy a touch of elegance at our 25-person full copper-topped bar. With a capacity to hold over 400 guests and beyond, Redline Restorations is the largest car-immersed rental venue and club in the country.

Available seven days a week with proper scheduling. Book your unforgettable event at Redline Restorations today!

Shown on the graph is our recommended capacity, and it will change depending on the requested floor layout. The full ballroom is able to host over 2000 standing individuals.

Pricing is based on an 8-hour rental.

Federally observed holiday dates are subject to an additional fee.

Additional amenities available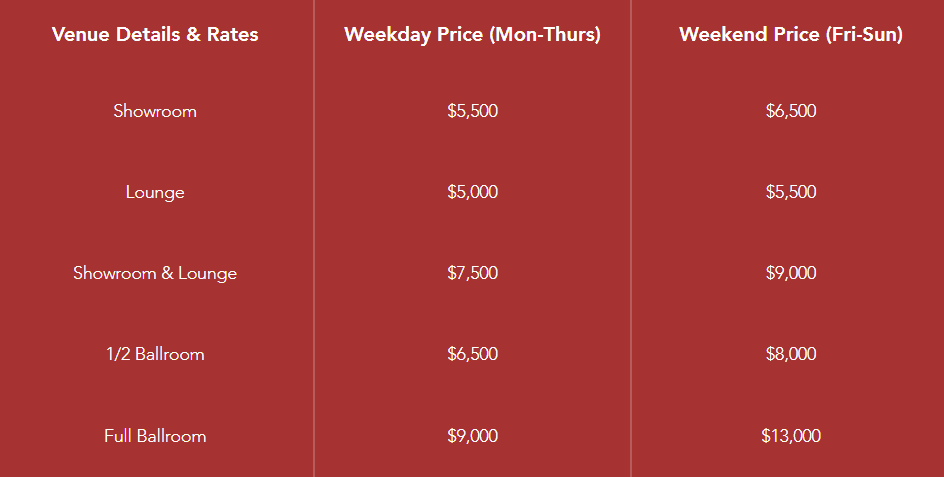 RACING SIMULATORS
Looking for an unforgettable experience that will leave your guests on the edge of their seats? Look no further than our three top-of-the-line racing simulator setups, perfect for your next event or party. Our full motion simulator features triple monitors that create a fully immersive and realistic driving experience, while our other two simulators offer unparalleled precision and control. Whether you're a seasoned racer or a complete novice, our simulators will provide hours of high-octane entertainment for everyone. We make it easy to bring the excitement of the racetrack right to your event. Don't miss out on this thrilling opportunity. Please inquire with  us about booking this for your event.